Apply to this Job
NOTE:

This position is open to individuals who have current experience in and are citizens of: the United States, Canada, the UK, Western Europe, Australia, and New Zealand.
---
Apply to this Job
To apply to this job please fill out the form below, email your resume to hza@hziegler.com or call us at 1-800-387-4616. If you have already applied for a job with us, you only need to enter your email address.
---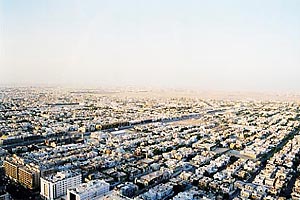 The King Faisal Specialist Hospital & Research Centre, Riyadh, with 1,000+ beds, is the most high acuity tertiary-care centre in the entire Arabian Peninsula. Opened in 1975, it is constantly expanding and updating its facilities and services, and has the latest in technology and treatment methods.
The hospital specializes in the treatment of, and research in, cardiology, oncology, organ transplant, and genetic diseases. more
Riyadh, Saudi Arabia
The capital city, population about 5 million and expanding into the surrounding desert at a rapid pace. Has extravagantly fanciful buildings, malls, and towers.
The social life for Westerners is enriched by events at the foreign embassies in the city. After people acclimatize to the heat, they play sports: golf, tennis, hockey, soccer, sand-board.
Saudi Arabia, population of approximately 33 million (2017 est. 63% Saudis, 37% expatriates), with mountains and the Red Sea on the west coast, the Arabian Gulf on the east coast, and the Empty Quarter in the middle.
Mecca and Medina, the two most holy cities in Islam, are located north of Jeddah. The country's majority religion is Sunni Islam. Common recreational activities pursued by Westerners: desert camping, swimming and diving in the Red Sea, running, tennis, hiking in the mountains. more