Barbara Faulhaber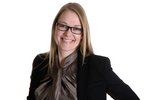 Barbara holds a Bachelor of Arts degree in Kinesiology & Health Science from York University in Toronto. She joined us shortly after graduating in 1998. Barbara likes complex projects, which most of us prefer to avoid. She is willing to try new things, as evidenced by the varied roles she has held, including pharmacy recruitment specialist, logistics manager, licensing and relocation specialist. and web-advertising-strategist-vacancy-specialist-Google-maniac. She can handle a large workload while staying calm throughout the worst office storms. Barbara's interest in fashion and urban life is balanced by her love of the outdoors and spending time at her family cottage with her husband and two children..
Audra Fediurek
Audra holds a Bachelor of Science degree from Queen's University, Kingston, and an MBA from Oxford University, UK. She works as a recruiter, but with her business training, she also works on our recruitment and business development strategies. Audra can talk on a wide range of subjects: economics, politics, the Arts. But it is her strongly held views on women's and men's changing roles in today's society which frequently prompt loud discussions in our all-female office.
Yolanda Ho
In addition to being able to see the humorous side of even the most difficult situation, Yolanda is notable for what can only be described as a "can-do" attitude. Before she joined HZA, she held two part-time jobs. Now she holds our (more than) full-time job, plus two part-time jobs. She also writes music, which she performs on her acoustic guitar in coffee houses. Yolanda's degree is a Bachelor of Arts in Bioethics and Equity Studies from the University of Toronto.
Elaine Ng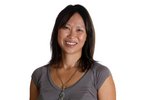 Elaine joined Helen Ziegler & Associates after graduating from Queen's University in Kingston, with Bachelor of Science degree in Life Sciences (1999). Initially, Elaine had great difficulty bringing herself to ask the necessary personal questions of candidates about their background. But now, Elaine — smart, organized and detail-oriented — is our source of the latest information about a candidate, a contract, and a hospital. Elaine never sits still. She regularly works 10+ hour days. And it seems like almost every evening she is either taking a ballet class, playing Ultimate Frisbee, or spending time with husband and sons.
Cindy Piccolo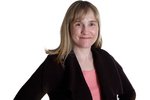 Cindy has been working with HZA (or one of our sister companies), since she was a Master's student at the University of Toronto. After obtaining her PhD (in Drama) rather than relocating to foreign lands for an academic position, I think she decided there was more drama in our office. In her many years with us, she has been the editor of Medhunters Magazine, a researcher for HZA, and is now a recruiter for HZA, while also working on our website. Cindy, a voracious reader, and with the memory of an elephant, acts as sort of an office archive. Her sometimes strange sense of humour and her caustic wit (backed up with quotes from the Bible, or classical literature or The Simpsons) keeps us entertained and on our toes not to become the object of her wit.
Donna Radey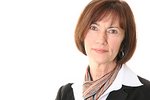 We first met Donna, a Registered Nurse, when we recruited her for a position at the King Faisal Specialist Hospital & Research Centre in Riyadh, Saudi Arabia. After two years in Riyadh, she joined Helen Ziegler & Associates in 1999, and since then has been the expert on nurse recruitment. Although a perfectionist (and, therefore, ideally suited to answer the most detailed questions posed by, especially, nurses), Donna is also a romantic. She studies poetry, with a particular fondness for the poems by 18th and 19th century poets, and has a special relationship with the flowers in her garden. What does she do to keep physically fit? She treks the famous trails of Canada.
Ana Sokolovic
Ana, a 2012 graduate with a BSc in Math and Biology, decided against a career in finance, because she wanted to talk to people and not live in a cubicle. She has been a serious swimmer since childhood, and on synchronized swim teams since her teens. The attention to detail and teamwork that comes with synchro, together with her obvious intellectual and physical energy, have heightened the vibrations in our office.
Tiffany Wong
Tiffany, our Visa and Logistics Coordinator, grew up in Vancouver, where people focus on lifestyle, especially around developing their athletic interests. So of course, Tiffany skis. Also, since she knows the plot, the visual effects, the actors, etc., of practically every movie that was ever made, she is the movie critic in our office. Fortunately for her job, she is also perceptive, sociable, and enjoys talking to people. Tiffany's Bachelor's degree is a double major in Biology & Psychology.
Helen Ziegler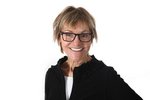 I became a believer in the benefits of working in the Middle East after living in Saudi Arabia in the 1980s. Prior to setting up this company in late 1981, I had no idea what a recruiter did. So I built our recruitment process from my knowledge of the areas in which I have education and experience: I have worked as an ICU nurse; I have worked as a family and marriage counselor; I hold an MBA.
I also fervently believe that a rich life is one which is filled with as many, and as great a variety, of experiences as one can pack into it.
Finally, my staff says I am not nearly as boring as the above sounds.